X
Achieve full value from
Total Harvest Coverage.
X
Achieve full value from
Total Harvest Coverage.
We start with compliance, so you maximize the up-time of your brand, mission and goals. 
Solutions Architecture to Differentiate Your Brand
Plan

Total Harvest Coverage consulting processes helps solve challenges quickly and reduce your overall operating costs

Prioritize

Maximize up time and minimize downtime at the cannabis facility and retail dispensary with solutions and planning that matches existing and future business goals.

Optimize

From deployment timelines to integrations with the THC360 platform as well as existing technology or physical security investments already in place at your facility or marijuana dispensary.

Deploy

Full speed or modular scaling, we can deploy systems and security across one location or hundreds.
Total Harvest Coverage
Peace of mind that drives your business forward.
Full suite of cannabis consulting services designed to reduce start-up costs significantly through expert deployment, planning, configuration and post-installation transitioning.
Pre-Planning for Environmental design for Outer & Inner Perimeters
Crime Prevention through Environmental Design (CPTED) & Crime Deterrance
Working with Interior Designers to maximize your brand, while meeting security & compliance standards
Modular & Scalable Planning
Access control and visitor management
Intrusion detection and duress alarms
Intelligent Video surveillance and monitoring
Physical security solutions including barriers, cages, lighting, and perimeter countermeasures
The path that leading cannabis companies are forging to leverage compliance into a data-driven revenue stream.
You are in good company
Leaders in cannabis implement Total Harvest Coverage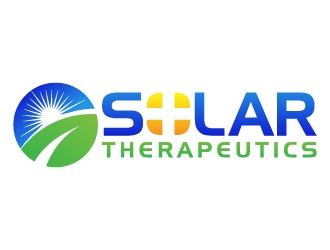 Frequently Asked Questions
Got questions? We have answers.
What standards for security design are implemented?
Addressing security risks and legal compliance starts with planning and environmental design – dovetailing with specific state requirements and best practices. Generally speaking, crime prevention or crime deterrence through environment design (CPTED) are matched with the protocols that deter diversion of cash and cannabis product, while remaining scalable.
How does holistic security planning improve business operations?
Holistic security planning designs are meant to address both the safety and security of people  ( employees, patients and customers) , the cannabis facility itself (out perimeter, inner perimeter, restricted access areas) as well as improve the success of your business. The key differentiating factor is implementing security systems and products that provide valuable business intelligence and data that can help drive new revenue streams as well as improve operational protocols.
THC360 Featured on ABC 7 Chicago News
Get 360° Coverage
Cannabis businesses with Total Harvest Coverage maintain compliance with legislation and leverage competitive agility to grow, profit and boost value to operations, customers and stakeholders.